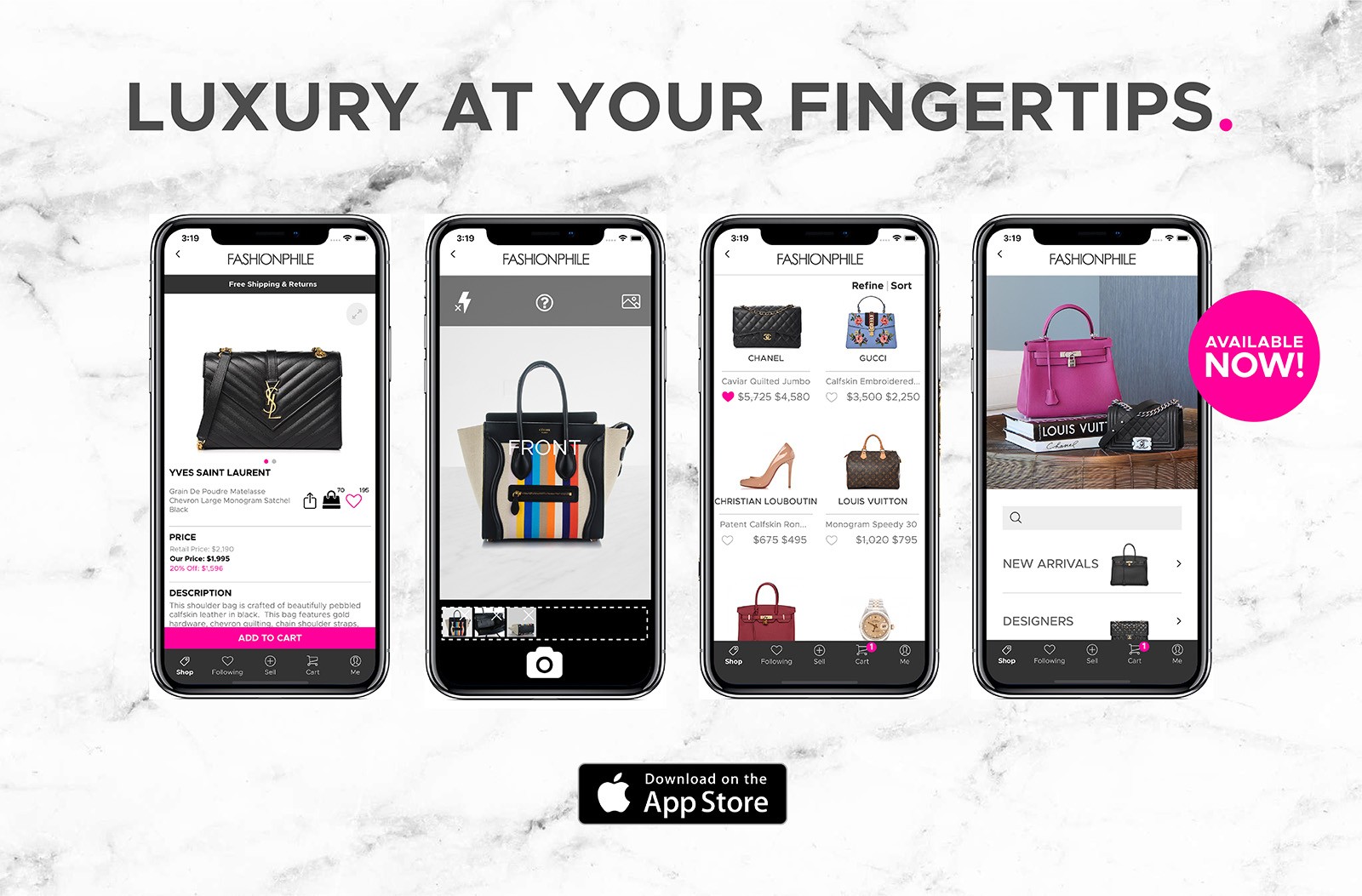 Anytime, Anywhere
The FASHIONPHILE app makes buying and selling easier than ever with customized alerts on your favorite items, enhanced product search and filtering, and quick tools for selling your luxury accessories.
Features Include
Search, filter, shop, and share your favorites among our 14,000+ one-of-a-kind rare pieces.
Be the first to know when your favorite items are discounted, back in stock, or in other shoppers' carts.
Request a quote on your luxury accessories in minutes with our quick selling tools.
Manage your account, shipping status, past orders, returns, and seller offers on-the-go.
Click-to-call and map your way to our showrooms in Beverly Hills, San Francisco, San Diego, and New York City for same day pay.
Let Us Know!
We want to hear from you! Email us at [email protected] to tell us what you love and what you'd like to see in future app updates.